ComCash Point of Sale Systems
POS Features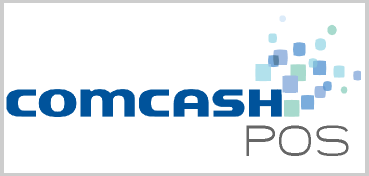 Vision Business Solutions provides exclusive expertise and years of experience in the field of installation, setup and training for a complete POS system featuring ComCash POS software along with Point of Sale hardware and devices. We have been a ComCash POS certified software dealer since 1999 and have set up numerous businesses with this reliable system. We provide the software, hardware, implementation and business support.
ComCash Software Features
POS Features:
Advanced Reporting

Assembly Items

Built-In Debit and Credit Card Interface

Change Lookup, List and Edit Fields

Confirm Price Table for Preferred Customers

Confirm Ship to Address

Confirm Tax Amount

Connect POS to E-Commerce Software

Copy Inventory Notes from Database

CRV and Multiple Tax Tracking

Custom Receipt Forms

Customer Reminder Prompt By Item

Customer Statements

Customizable Toolbars and Macros

Customizable Transaction Types

Customization with User Defined Fields

Design Custom Sales and Inventory Reports

Easily Import and Export Information

Employee Management

Employee Security Levels

In-House Bad Check List


Integrated Credit Card and Gift Card Processing Through Mercurypay

Manage Accounts Receivable

Manage Gift Cards

Out-Of-Stock Prompt For Replacement Item




Pop-Up Database Enquiry

Print Invoices and Receipts to
Multiple Printers

Require Deposit on Layaway

Select Contact from Customer Profile

Store Operations Features:

Style/Size/Color Matrix Items

Suspend/Resume Transactions

Tag-Along Items with
Walk-Through Scripts

Task Tracking and Auditing By Employee

Track Customer Visits and
Purchase History

Track Employee Hours with Time Clock

Track Layaway Sales

Track Rental Items

Track Sales Orders

Track Special Orders

Track Work Orders

Use Touch Screen Interface to Speed Transactions

Warn if Price is Below Cost

Warn if Product is Below Stock Level

Weighted Items



Inventory Control Features:
Automated Ordering By Product, Vendor, Departments, Category or Period Sales
Barcode Tag Printing: Configure, Edit and Print
FIFO or Average Costing
PLU Linking Automatically Converts Case Quantities into Units
Receiving with or without P.O.
Set Minimum/Maximum Levels for Automatic Ordering
Transfers
Use Handheld Computer for Inventory, Counting, Ordering and Receiving
Vendor Catalogs Can Be Imported For Future Ordering



Learn How We Can Help
Learn about our
commitment to service and how we can help you.