Everything You Need
Our Products
Vision Business Solutions offers a wide variety of Point of Sale hardware for all aspects of your retail operation.
POS Computers
These computers are designed to handle the POS software and to be able to connect all the POS hardware. They are also designed for the retail environment to better handle day to
day operations.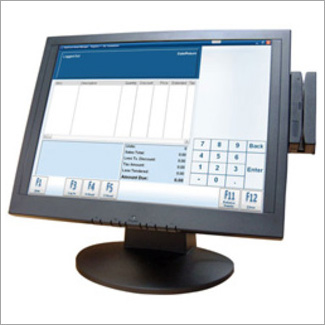 Touch Screen Monitors
Touch Screen Monitors simplify Point of Sale operation, reduce operator error, and significantly reduce employee training time. Most Touch Screen Monitors have flat screens and are slim, sleek, and lightweight and typically require a small footprint area.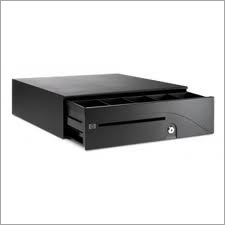 Cash Drawers
Cash Drawers have till inserts that keep cash, credit card slips, and other paper such as coupons organized. Most Cash Drawers are printer-driven, meaning they receive a signal from the Receipt Printer to open the drawer at the time a sale is made. Cash Drawers come in various sizes.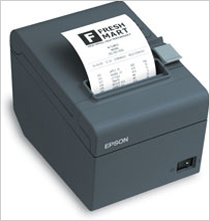 Receipt Printers
Thermal Receipt Printers are used to print receipts/orders for customers. Most Receipt Printers offer a tear-bar option as well as an auto-cutter option which automatically provides a clean cut between receipt print-outs. Thermal Receipt Printers don't use ribbon; instead the ink is built in to the receipt paper.
Barcode Scanners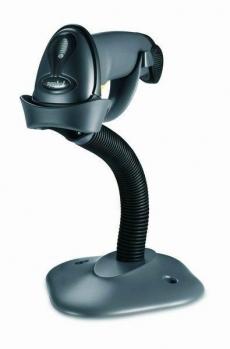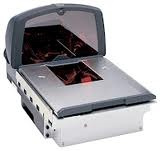 Barcode Scanners are used to scan or read barcodes and send the results back to your POS computer. They are typically available in USB or serial interfaces and even in Bluetooth Wireless options. Barcode Scanners are typically lightweight yet designed with integral shock protection for durability. The main two types of hand held scanners are laser scanners and imager scanners. Laser scanners use a beam of light to read bar codes, offer better scanning ability with the ability to scan at longer distances. Some laser scanners are "autosensing," meaning, they turn themselves on when an item is placed in front of them, scan the code, and then turn off again. Omnidirectional laser scanners send out 15 or 20 lasers simultaneously, letting you scan a bar code from any angle. And the top of the laser scanners are embedded scanners - , which are omnidirectional scanners that are installed below a counter, as is common in supermarkets. Imaging technology has been applied to the barcode scanner. In the imaging scanner, high-powered LEDs are used to project a red light in a square or rectangular pattern. Just like in the case of its laser cousin, the scanner senses and reflected light and then converts it into ASCII text. These scanners are superior in durability and some models can read a barcode regardless of orientation (it doesn't matter if the beam is perpendicular to the vertical bars).
Customer Displays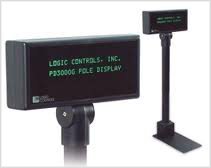 These items are also known as Shopper Display or Pole Displays. Customer Displays show the customer the item quantity, name, price and grand total. Customer Displays can also indicate if the register is open or closed.
Magnetic Stripe Readers and charge cards as well as gift cards. If your POS keyboard or Touch Monitor does not come equipped with an MSR, they are available independently and are inexpensive.
Pin Pads and Signature Capture
These devices may be connected and integrated to the Point of Sale system. The stand-alone pin pad allows the customer to enter their pin number for debit or EBT cards. The signature terminals allow customers to swipe their credit or debit cards and sign on the terminal. These signature terminals can also work with gift cards.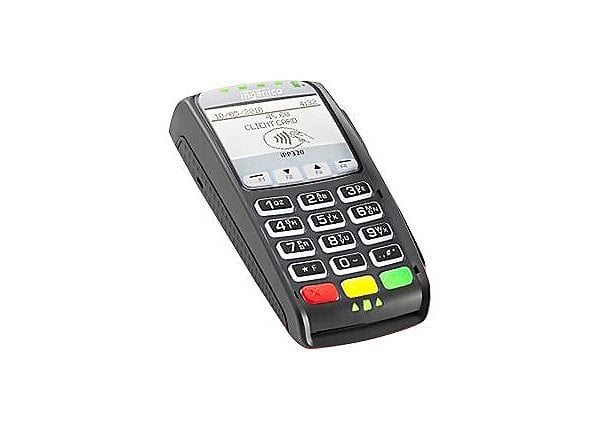 Barcode Printers
Also known as Label Printers, barcode Printers are commonly used to create barcoded labels like UPC (Universal Product Code), inventory, and shipping labels. These are found in either Thermal Transfer (requiring ink ribbon) or Direct Thermal which does not
require ribbon.
Portable Readers
Also known as Handheld Terminals or Data Terminals, Portable Readers are mobile devices that combine integrated scanning, ideal for inventory control & stocking. After data collection is done, data is sent to the host to keep information up-to-date & accurate.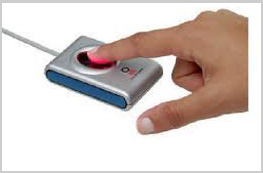 Biometric Readers
Also known as Fingerprint Scanners, Biometric Readers have built-in authentication, identification and verification functions that let your fingerprints act like digital passwords that cannot be lost, forgotten or stolen.
POS Scales
Retailers who weigh products at checkout need solutions that are fast, space-saving and blend-in with the store concept. This way you can ensure first-class service for your customers in the checkout area. There are two types of scales, the over the counter POS scale that are used by small stores that have a need to weigh products and in-counter scanner/scale that are normally used in food retail stores, such as large grocery stores.
Battery Backup/Surge Protectors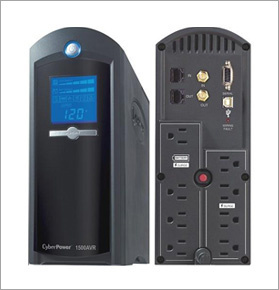 They are also called Uninterruptible Power Source (UPS) and are used to protect your Point of Sale system and its data and equipment or other electrical equipment where an unexpected power disruption could cause serious business disruption or data loss. In case of a power outage, the UPS could be programmed to keep your POS system running for ten minutes or more so you can complete transactions for your customers.
Bundle It
Visit our Bundles page for details on our hardware bundles.