About Vision Business Solutions
Serving Michigan Since 1990
Since 1990, Vision Business Solutions has been providing businesses with technology-based solutions. In this highly-competitive technology-based solutions industry, it is difficult to know what differentiates one company from the next. With us, you can be certain that we put our clients first and take a unique approach to foster
client satisfaction.
Our Services
Vision Business Solutions is a full- service provider of Point of Sale systems, including sales, setup, installation and training of users on the Point of Sale software and hardware. We also offer set-up and training on QuickBooks accounting software, credit card, and gift card merchant accounts. In addition, we are also a supplier of loyalty and gift cards, as well as checks, forms, and receipt tape.
Our Delivery Approach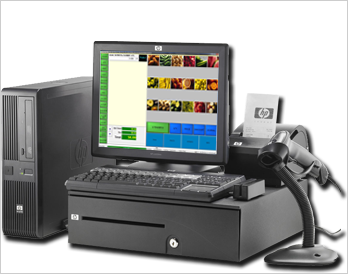 First, we ensure that we have complete information on what you need. We meet with you and/or your staff to understand your challenges and opportunities in order to provide you with "client specific" demonstrations tailored to your business. You do not have to guess if the software will be right for you, we will show you. We ensure that your new system is just right for you and your business. We work closely with you to install and set-up your new system. In addition, we ensure that your system is operating correctly and your staff is trained effectively.
Our History
After spending more than 20 years in retail operation and while offering technology-based solutions to various businesses, Norman Jaddou made the decision to leave his own retail store to help other retail owners. Operating full time as a business solutions provider and with the support of his family, Norman founded Vision Business Solutions. The company offers Point of Sale Systems sales and services, QuickBooks Accounting Software setup and training, and credit cards and gift card solutions. Vision Business Solutions is a growing business with a demonstration showroom in Michigan. Vision Business Solutions is staffed with qualified personnel that understands the challenges of small to medium-sized businesses. From the beginning, we believed that the right solutions are only as good as the company that implements them. Taking time to understand the customer's needs is a basic foundation at
VBS.
Mission Statement
Our mission at Vision Business Solutions is to provide quality products and services within the framework of our corporate values of integrity, respect, and creativity. We will strive to create profitable partnerships that are mutually beneficial to our customers, employees, and company. We seek to provide an environment that fosters personal growth, professional development, and economic security for all Vision Business Solutions employees. By applying these principles, Vision Business Solutions will continue to set the standard of excellence by which others are measured.
Considering Leasing?
Get more information on
leasing options now.