Credit Card Services
Full Point of Sale Services
As a full Point of Sale provider, Vision Business Solutions offers their customers merchant services integrated with the point of sale system. We have been offering these solutions for over ten years and we have the know-how one how to create a system that would streamline your operation in partnership with the best merchant service provider. You can streamline operations with Mercury's integrated payment solutions that enable every type of transaction directly from your POS system as well as accept all payment types (credit, debit, gift, check, EBT and FSA) and card brands (Visa, MasterCard, Discover, AMEX and JCB).
Mercury was the first payment processing company to put their technology into POS systems for free; pushing the envelope to their defining difference. Every new idea, technology development, or unique service they create, lead them in to a new breakthrough.
They believe that being first only matters if they sustain the effort and continue to deliver winning solutions to the market. As the first payment processing company to provide integrated services for free, they set their mission so that they never lose sight of the responsibility that goes with being first.

Mercury Payment Systems' Mission
Mercury's mission is to create competitive advantages for their users and business partners. As a first step, they integrated their technology, for free, into the POS systems. It allows our company to offer merchant services that improve business operations. Mercury shares with our company the goal of delivering the best merchant services and support to our customers.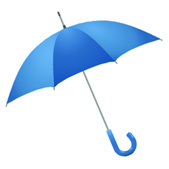 Integrated Solutions Leader
As the leading payment processing company, Mercury distributes their solutions solely through their POS reseller partners. With them, they focus on providing exceptional merchant services and leading edge technology to businesses throughout the U.S. and Canada.
Mercury™s Integrated Payments Solutions Are Easy to Turn On and Use
Both internet protocol and dial-up options are fast and reliable. They process all payment types including credit, debit, PIN debit, EBT, check, and gift card processing. They keep the boarding process easy with free application and enrollment. Their "always on" technology provides uninterrupted payment processing. They also include, for free, 24/7 live support, real-time online reports, and a full host of "fresh thinking" merchant and partner services.
IP Processing 2-Second Transactions!
Internet protocol (IP) transactions are the fastest way to process credit cards. Faster transactions increase productivity and improve customer satisfaction.
Dial-Up Processing with Enhancements
MercuryPay processes dial-up transactions in 15 to 25 seconds, and provides such IP features as 24/7 technical support and reporting.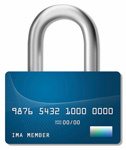 Signing up with Mercury is Easy
Just call Vision Business Solutions and will put you on touch with Mercury. Mercury will take your application in five minutes. Once your application is complete, you'll be processing within 24 to 48 hours.
MercuryPay is Affordable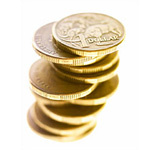 They will work to match your existing rate or build a custom rate to fit your business. Mercury superior technology is embedded in our point-of-sale system or terminal. You appreciate their no-fee
application process.
Three more reasons to choose Mercury Payment Systems:
1. Gift card processing
Mercury makes it easy for you to start using gift cards.
Choose among two programs: Express, to receive Pre-designed gift cards or Custom Design your own cards. Whichever one you choose, the process is easy. They also make it easy to switch existing gift cards with their remaining amounts to Mercury. Your customers will be able to look up thier gift card banlance.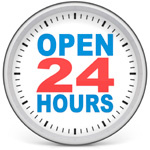 2. FREE 24/7 technical support
As one of their processing merchants, you'll get free technical support any time You need it.
3. FREE real-time reporting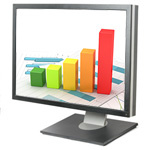 You'll have immediate access to all your transaction data with more than 30 free real-time reports. Check on transactions at one store or an entire chain.
Review real-time results with a full history of transactions and
much more
Get Started
To get started
call Vision Business Solutions today!